Positive reviews from awesome individuals like you, help others feel confident and comfortable about choosing Inspired Performance Institute too.
Could you take 60 seconds to go to our Facebook Page and share your happy experiences working with Dr. Don Wood from Inspired Performance Institute?
We will be forever grateful.
Thank you in advance for helping us and others out!
Have an incredible Day!!
Best,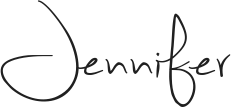 I joined the Inspired Performance Institute team in November of 2018 as a part-time assistant. Since then my role has grown into a company cheerleader working with both the team, Dr. Don Wood Ph.D. and other incredible individuals full-time.